Doctor Sadler is pleased to announce the opening of her new clinic
Baylor Scott and White Signature Medicine Plano
New Office Baylor Scott&White Signature Medicine Plano
https://www.bswhealth.com/locations/signature-medicine-plano/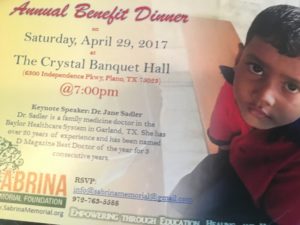 Saturday April 29: Sabrina Memorial Foundation; thank you for honor of speaking at your Annual Benefit. The Sabrina Memorial Foundation gives to underprivileged women and children in Bangladesh and Kenya. Empowering them with education to become independent and free from poverty's bondage.
Saturday, November 26, 2016  Oil&Vinegar at Watters Creek Mall in Allen, Tx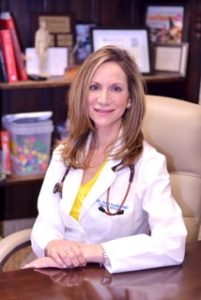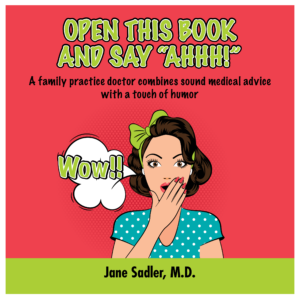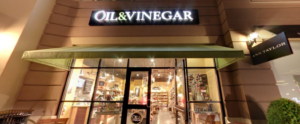 Come on over! The happening place is Oil & Vinegar at Watters Creek Mall in Allen, Saturday November 26 from 11am to 3pm. During this limited time, I will be at the store and available to answer questions about the health benefits of the Mediterranean diet among other medical topics featured in my recently published, "Open This Book and Say 'Ahhh!'".
This fabulous boutique features genuine Italian olive oils and vinegars from private Italian growers. Come experience an array of flavors including grapefruit, chipotle, and chocolate to a multitude of classic Mediterranean favorites. In addition to oils and vinegars, the store sells a variety of tapenade, whole olives, cooking utensils, and so much more! I am so impressed with their high quality products and am excited to share my medical knowledge and offer a book signing for shoppers!
Along with my book, a collection of genuine Mediterranean oil and vinegar make for GREAT holiday gifts! Hope to see you there!
Dr Jane